History of Salomaan Konepaja
Salomaan Konepaja Oy from 1930 to today
The story of Salomaan Konepaja began in 1930 when Uno Salomaa set up a blacksmith's business in the town of Salo in Southwest Finland. Uno had been introduced to the trade by his older brothers who also worked as blacksmiths. To begin with, the focus was on blacksmith's work, but the business also designed its own products, such as sauna stoves, wheelbarrows and hoists. By the end of the 1930s, Salomaan Konepaja had grown to a business with half a dozen employees.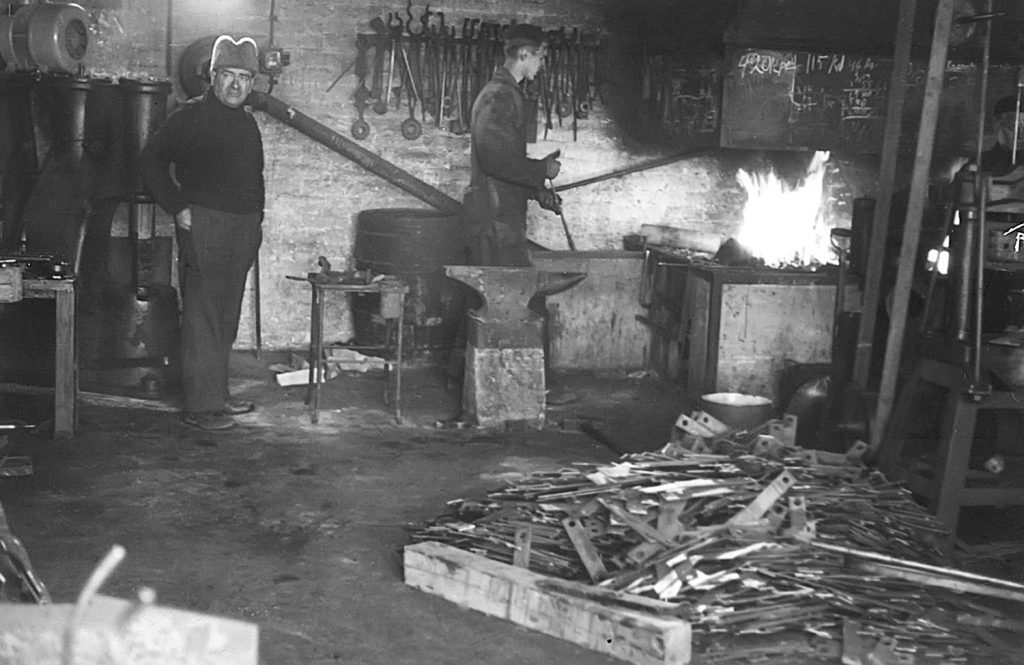 Uno's four sons joined the business in the 1950s and 1960s, and the business grew rapidly. In the 1960s, production focused on the steel components used in power and telephone lines. In the 1970s, a zinc electroplating plant was established next to the workshop. Due to the growth of the business, the premises in Salo became too small and the workshop moved to Halikko in 1978. The electroplating plant remained in Salo and was sold to Aurajoki Oy in 1988. In addition to manufacturing power and telephone line hardware, the workshop delivered components to the automotive industry and several agricultural machinery companies as a subcontractor. In the 1980s, the company even had its own agricultural machinery brand.
An electronic MRP system was introduced in 1986 and the company's first welding robot was purchased in 1989. In the 1990s, the manufacturing of telecommunication masts and related components became an important business. The company's first NC lathes and machining centres were purchased at this time, as well as several new robots. An ISO 9001 quality management system was adopted in 1994. In the early 2000s, the company began the contract manufacturing of Safety Ladder products for Eltel. The telecommunication mast boom was coming to an end and the manufacturing of masts was discontinued. In 2014, the company obtained EN 1090 certification for its Factory Production Control (FPC) system. The company's integrated management system was ISO 9001 certified in 2015. In 2017, the company achieved ISO 14001 certification for its environmental management system. Today, Salomaan Konepaja is located in the Riikki industrial zone in Halikko, Salo. The most recent extension of our production facilities was completed in 2016 when a new hall was built for material storage and housing our sawing operations. The family-owned company is currently being run by the fourth generation.